Rotterdam VIP tour with sight seeing of the following highlights of Rotterdam and surrounding places to visit

Rotterdam is most famous for her Port of Rotterdam.
Till begin 21. Century Rotterdam was the biggest Port of the World.
In 2017 Rotterdam is still in top 10 of biggest Ports in the world.

Rotterdam is the second biggest city in the Netherlands and famous about his big harbour, skyline and many more like old Harbour, Markhal building.
Most of the 100 + meter buidling in the Netherlands are located in Rotterdam.


In 2020 we celebrate the 75 anniversary of freedom after the 2nd worldwar after 1945.
Eurovision Song contest begin May 2020 is cancelled this year.


We will show you the most famous parts inside Rotterdam city and neighbourhood.
You can choose of what you want to see and in how many days.


The Skyline at Weena street, Coolsingel (main street Rotterdam) and Kop van Zuid (at the south of the Maas river) has changed the last 25 years, several high skyscrappers like Delftse Poort (Weena 505) with 150 meter
Kop van Zuid: Maastoren (165 meter), Monte Video (150 Meter) are unique for the Netherlands.
This is why Rotterdam is called Manhattan at the Maas (River).



video skyline Rotterdam skyline in late afternoon with Erasmusbridge filmed in 4K res in december 2018


There are several skyscrapers around 100 meters around the Maas River and the Coolsingel and Weena streets.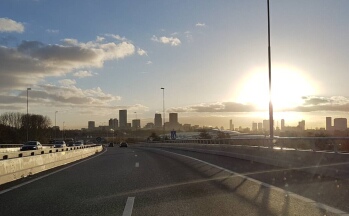 More streets where you can shop in Rotterdam like Hoogstraat Walking Tour Rotterdam Centre and Rotterdam surrounding Villages.
Visit Brielle, Hellevoetsluis, Willemstad and Delft (ancient Cities) and
modern architecture like: Euromast, Markthal, Erasmusbrug, Maaskering, Oosterscheldekering.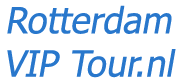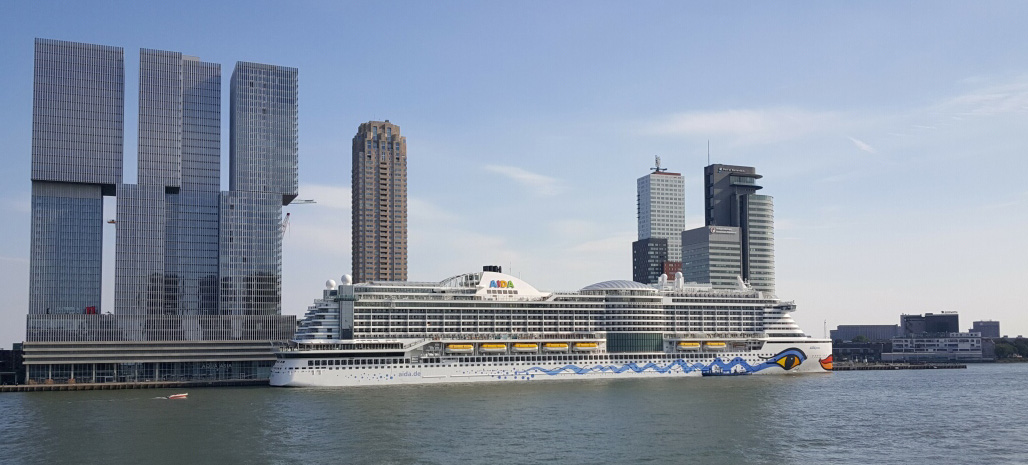 3 Top attractions in Rotterdam: Erasmusbrug (Bridge), Spido haven tour (Harbour tour by boat)
and the Rotterdam Building (biggest building in the Netherlands).
Stadswandeling = city walking tour or city cycling tour.

You can walk along the Maas river, or walk over the Maas river at de Erasmusbrug or Willemsbrug or
walk under the Maas River through the Maastunnel !

Walking through the Markthal or under the Kubuswoningen (Kubic houses) is very special when you look to the sky !
The Rotterdam Central Station (Rotterdam CS) is also a very special entrance with nice Architecture.




Euromast, sight seeing tower from 110 till 185 meter above see level to the harbour and city and bridges.
Central Station with square.
Other famous squares are: stadhuisplein and Schouwburgplein.
Markthal with Marketplace and square.
Koopgoot and Lijnbaan shopping centre

Harbour Boat Tour with Spido Ferry.



Walking or cycling over the bridges: Erasmusbrug and Willemsbrug 4.5 KM or 3 Miles.
Or Brienenoord bridge with 12 lines of Motorway and cycling path.

Digitale stedengids Rotterdam

Rotterdam Tour Video (YouTube)


Lunching or dining at Oude Haven (Old harbour) or Entrepot (former trading district).

Other nice places to eat are: Witte de With Straat, Lijnbaan, Stadhuisplein, Hoogstraat, Zwart Janstraat.

De Oudehaven (old harbour Rotterdam (wikipedia)

Oud ontmoet Nieuw in de Oude Haven Rotterdam
(City Guide Rotterdam)

Kop van Zuid, the new sky line of Rotterdam with many skycrappers (around 150 meters high.
Visit the Holland America Line the cruise terminal from Rotterdam to New York around 1920-1930.

View Rotterdam from the top of the 185 meter high Euromast.

Special Events in Rotterdam

History of Rotterdam


Soccer stadium the Kuip, home of Feyenoord Club with 50.000 places.
Brienenoord Bridge, widest bridge in the Netherlands with 12 lines for cars and trucks and cycling path.

Sightseeing just outside Rotterdam;

Kinderdijk windmills, 14 windmills next to each other
Delft ancient city with channels
Brielle ancient city famous of 1 april joke
(Spanish General Alpha lost Brielle
(Bril / Glaces) on April 1. 1572 !
Neeltje Jans and Delta Works, protection against flooding from the see in Seeland.
Waterweg connection Rotterdam with North See and Waterweg keering protection for Rotterdam against flooding from North See.
Hoek van Holland beach.

Preview Rotterdam with these live webcams in and nearby Rotterdam:

Rotterdam Wilhelmina pier Cruiseport Kop van Zuid

Overschie: A13/A20 Kleinpolderplein Webcam North West

Terbregge: A16/A20 Terbregseplein Webcam North East

What we do ?

We pick You up at the airport Amsterdam Schiphol, Rotterdam the Hague Airport, Brussels (Belgium) or Dusseldorf (Germany).

Drive by desired car: F.e. Mercedes, BMW, Tesla, Audi......

Visit top 10 tourist places in and nearby Rotterdam.
Visit the beautiful South West of the Netherlands.
You Choose which Places / Cities you want to visit in a 1 or 2 day programm.


Pay by Creditcard, cash or Bankwire.

More to come soon.

Book your Rotterdam VIP Tour with Us.
Starting from 500 euro half day to 3000 euro all day.

Drinks, Car, Entree Fees and Driver included.
Rotterdam VIP tour for a day you will never forget !

Experience Rotterdam as a VIP with Rotterdam VIP Tours; book now !
Soon is booking available here.


In the city of Rotterdam we use the most used transport possibilities like walking by foot or cycling by bike.
Because like other cities Rotterdam streets
are sometimes overcrowded or traffic Jams.